Refunds will be credited to your original payment method within 7 business days of us having received the returned item(s). Once the refund has been processed you will receive an e-mail with the refund notification.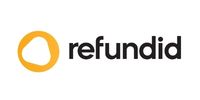 As an alternative to our normal refunds process, We have partnered with Refundid to offer instant refunds for your online returns. Simply, follow Refundid's 3 step process to receive your full refund instantly (within 60 seconds!), even before shipping back your items. To get started, click the button below:

For more information on using Refundid, Click here.