We offer both return and exchange options, provided your items meet our returns policy.

Exchanging in-store
Our in-store team will happily process exchanges for store purchases and online purchases that have been paid for with a credit card. If you have paid by any other payment method you are unable to exchange in store.
Exchanging online
If you wish to exchange online, we recommend placing a new order and returning your existing item online for a refund. Orders returned online will be issued a full refund only.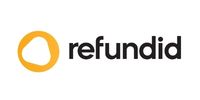 We have partnered with Refundid to offer instant refunds for your online returns. Simply, follow
Refundid's 3 step process to receive your full refund instantly (within 60 seconds!), even before shipping back your items! For more information on using refundid, please go here.
Do I need to use Refundid to return My order?
You do not need to use Refundid to return your order. If you wish to follow our normal returns process, simply book your return following the steps for Couriers Please or Australia post here.